Learn about accepting payments using a virtual terminal.
A virtual terminal is an online interface that allows merchants to process payments without needing a physical card terminal. Virtual terminals are one of the ways you can handle Card Not Present (CNP) payments. They enable you to securely process phone or mail orders using your computer or mobile device, without the need for a customer - or a physical card terminal - to be physically present.
Virtual terminals are especially beneficial for remote businesses, such as service-based companies, and mobile businesses. With a virtual terminal, businesses can accept payments from any device with an internet connection. This flexibility is crucial for businesses looking to expand their customer base and provide a convenient payment option for their customers.
note
Because the cardholder is present on the phone, you can use Dojo's virtual terminal to accept payments instantly. However, Dojo recommends payment links as the most secure method for accepting CNP payments.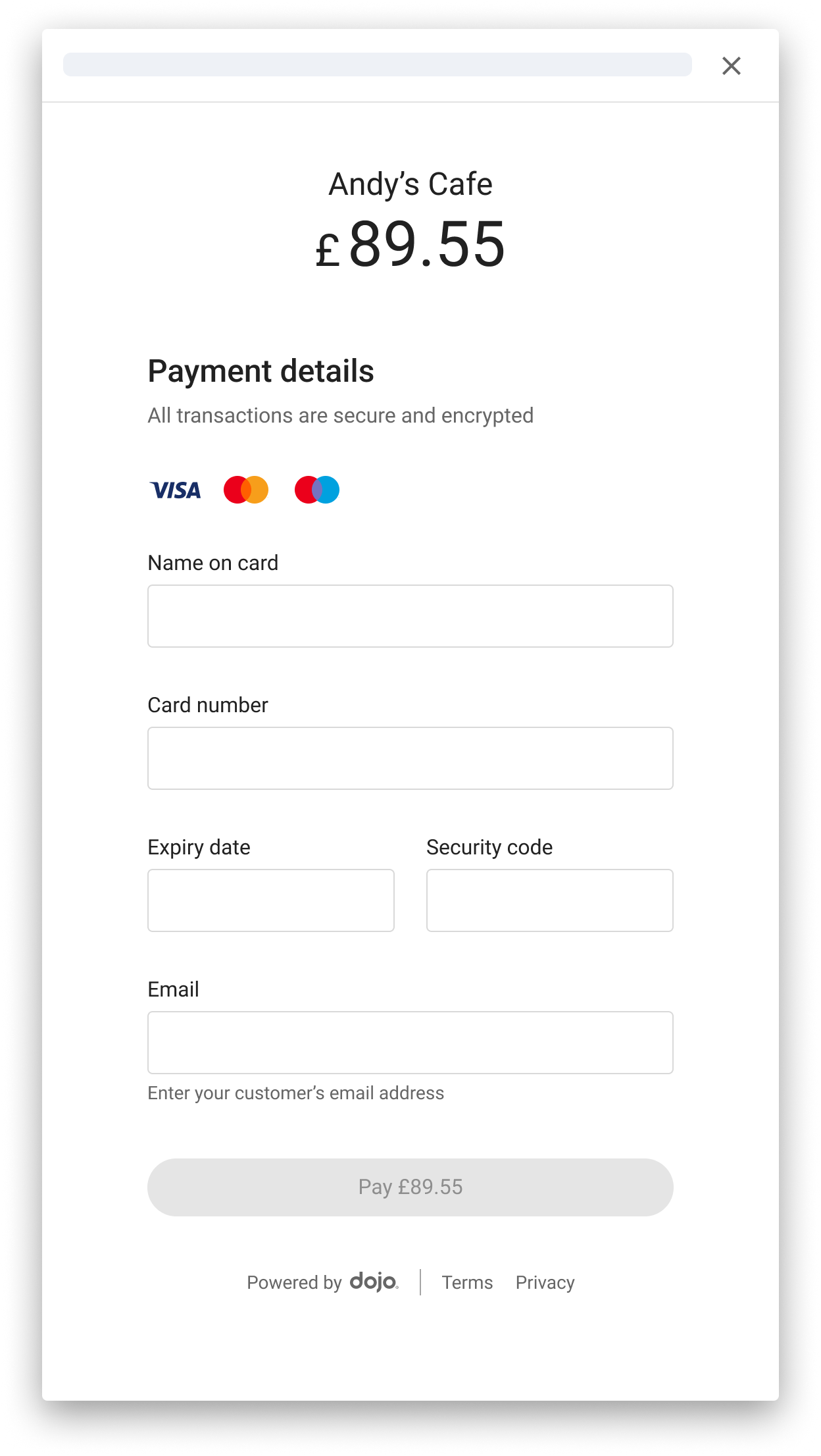 Can I set up a virtual terminal with Dojo?​
As a Dojo customer, if your business is enabled for CNP payments, you can set up your own virtual terminal with Dojo. Contact Dojo customer support for details.
---
Ready to get started?​